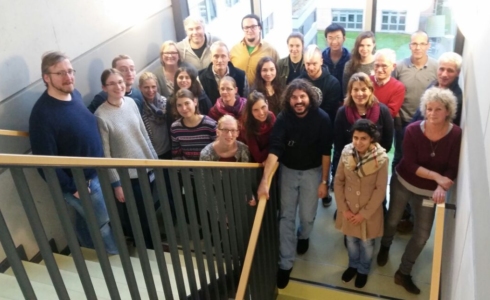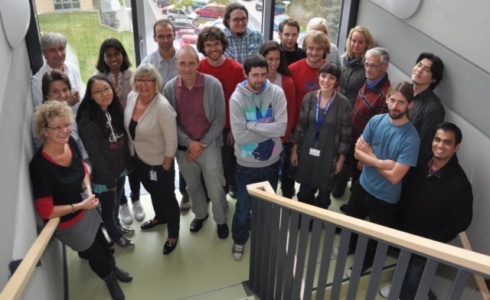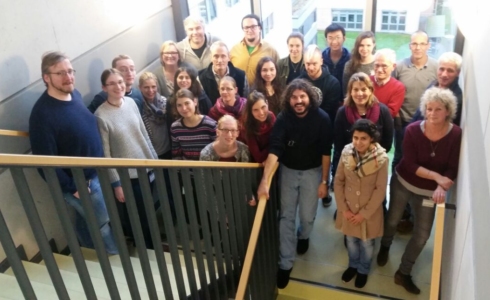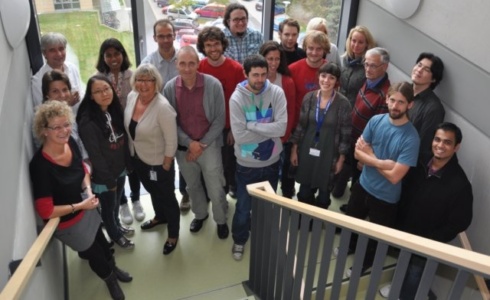 Focused on discovery and on mentoring future generations of researchers, the Department of Cellular Neurobiology aims to foster our understanding of cellular signal transduction, neuronal processing mechanisms, and neuromodulation. Combining physiological, behavioral, and molecular approaches, we are studying:
sensory transduction machineries (Göpfert group),
neural coding mechanisms (Stumpner group, Göpfert group), and the
neuronal and hormonal processes underlying action selection
(Heinrich group).
Profiting from the genetic and experimental tractability of insect sensory organs and nervous systems, recent work in the Department has provided insights into salient aspects of neuron function and dysfunction in the context of cellular mechanotransduction, auditory signaling and processing, and neurodegenerative diseases.
Contact Us
Dept. of Cellular Neurobiology
Prof. Dr. Martin Göpfert
Schwann-Schleiden Research Centre
Julia-Lermontowa-Weg 3
37077 Göttingen
Germany
email: neuro@bio.uni-goettingen.de
Latest news
2019-08-22




Tracing the Evolution of Vision

Link

2018-03-15




Locomotion control with photopigments

Link

2016-08-05




Kristina Corthals and Robert Kossen receive prizes for best talk and poster at the Neuro DoWo

Link

View all recent news
Recent Publications
Local prothoracic auditory neurons in Ensifera

Ali Cillov, Andreas Stumpner (2022)

Frontiers in Neuroscience :1-19

link

Protection of insect neurons by erythropoietin/CRLF3-mediated regulation of pro-apoptotic acetylcholinesterase

Debbra Y. Knorr, Kristin Schneider, Luca Büschgens, Jan Förster, Nadine S. Georges, Bart R. H. Geurten, Ralf Heinrich (2022)

Scientific Reports 12:18565

link

Are all auditory sensilla of bushcrickets bimodal? Comment on: R. D. Zhantiev and O. S. Korsunovskaya, Functions of chordotonal sensilla in bushcrickets (Orthoptera, Tettigoniidae)

Nataša Stritih Peljhan, Johannes Strauß, Andreas Stumpner (2022)

Journal of Experimental Zoology Part A: Ecological and Integrative Physiology 337:709-714

link